How do I use my coupons?
On the page "Your cart", copy and paste your coupon code in the dedicated box at the bottom right of the page (in the section called "Coupon").
Then click "OK" to apply the discount.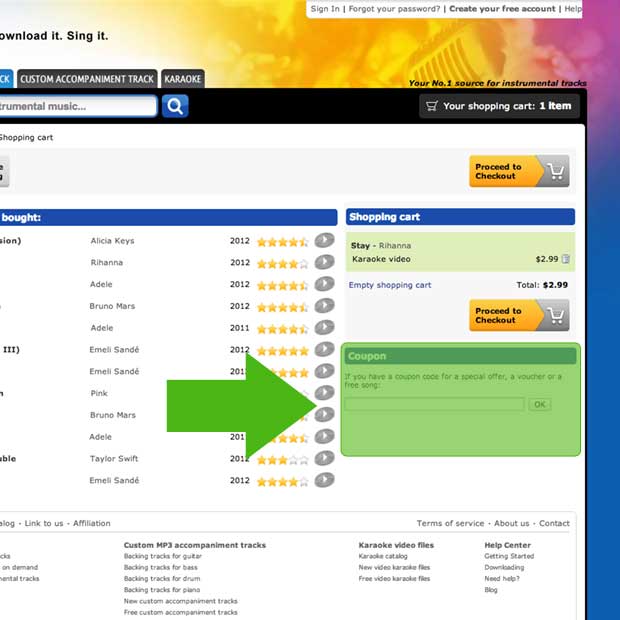 Important note, you can find your coupons in the heading "My Account" tab "My Coupons" or by
clicking here
.
You will also receive your coupons code by email one hour after approval of your payment.